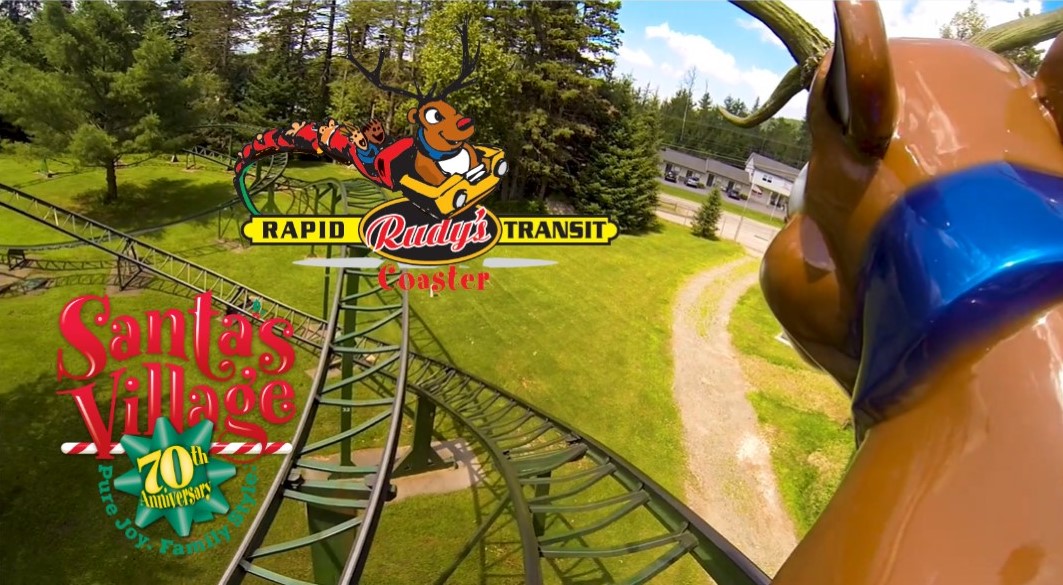 Rudy's Rapid Transit
Roller Coaster retirement in October 2023
Rudy's Rapid Transit Roller Coaster will be retired from service sometime during October 2023. It's the feel of flying with reindeer, like Santa does on his annual trip to deliver presents.
Children at least 39 inches tall can ride with adults, as the coaster climbs 26 feet before descending onto a double-figure-eight track with multiple dips & turns at up to 22 mph.
Rudy's has been at Santa's Village since 1988. It started out in Hudson, NH, from 1981 through 1987 at Benson's Animal Park (New England Playworld), and was known as the Firefly Coaster.
It's a fun family ride and while we're a little sad to see it go, as we saw with the Great Humbug Adventure, a ride retirement can give us a chance to improve. We'll enJOY a few more rides of Pure Joy, Family Style with Rudy's coaster, and then make room for the new Midnight Flyer roller coaster in the same spot.